There is help!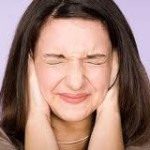 Rhythmic palatal myoclonus (RPM) is a rare movement disorder consisting of continuous synchronous jerks of the soft palate, muscles innervated by other cranial nerves and, rarely, trunk and limb muscles.  Patients with essential RPM usually have objective earclicks as their typical complaint which is rare in the symptomatic form. Eye and extremity muscles are never involved.
I am a Chiropractor and work mainly with chronic neurological conditions such as PM. I have developed a method called functional cranial release that has given PM sufferers their life back. Please feel free to look over some of the video's on this site explaining what I do and some testimonials from PM patients I have treated.
John Lieurance, D.C.